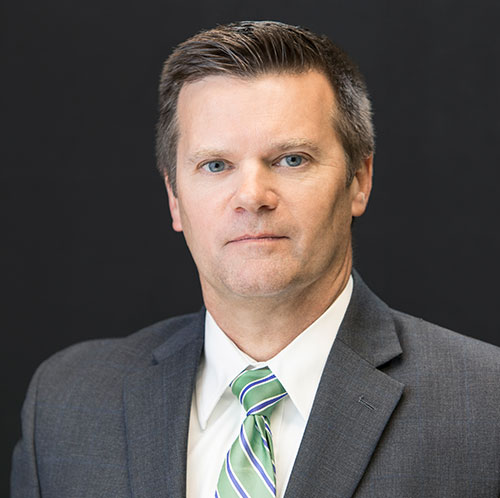 James Laramore was born in Ironton, Missouri in 1968 and attained a Bachelor of Science degree from Southwest Missouri State University in 1990 where he graduated with honors. He received his law degree from Memphis State University in 1993.
Mr. Laramore joined the firm as an associate in 1998 and became a member in January 2002. He maintains a general civil practice with emphasis in the area of insurance defense law, workers' compensation law, medical malpractice defense, and banking/foreclosure.
He is a member of The Missouri Bar Association and the Cape Girardeau County Bar Association. He also previously served on The Missouri Bar Fee Dispute Resolution Committee and as a regional representative to the Young Lawyer's Section of the Missouri Bar.
He is actively involved with Cape Central High School as a board member of the All-School Booster Club, including past service as Club President. He is a member of Lynwood Baptist Church, where he has served as a Church Trustee and on numerous committees. He has served as a coach in various sports within the Cape Girardeau Recreational Program. Mr. Laramore member of the Missouri Organization of Defense Lawyers and a 2019 winner of the Missouri Lawyers Media Top Defense Verdict Award
Mr. Laramore is married to Lori Stonecipher Laramore and they have two daughters and a son.
MEDICAL MALPRACTICE (DEFENSE)