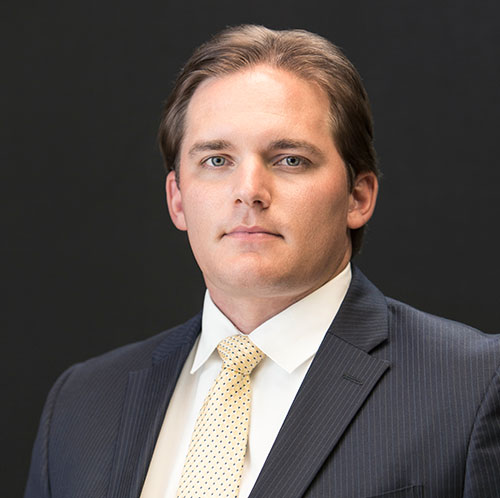 Brad LaBruyere was born in St. Louis, Missouri in 1989, but has spent the majority of his life in Cape Girardeau, Missouri. He graduated from Cape Central High School in Cape Girardeau in 2007 and attained his undergraduate degree from Southeast Missouri State University in 2011. Mr. LaBruyere received his law degree from the University of Missouri-Kansas City in 2015 where he was on the Dean's List.
Mr. LaBruyere joined the firm as an associate in 2017 and became a member of the firm in 2021. Prior to joining the firm, Mr. LaBruyere served as associate corporate counsel at a national engineering firm headquartered in Kansas City. There, Mr. LaBruyere worked closely with executives and senior management to negotiate agreements for engineering services with public and private clients, while also advising on risk management issues.
Mr. LaBruyere concentrates his law practice primarily in estate planning, probate, business law, real estate and litigation. Mr. LaBruyere is a member of the Cape Girardeau Country Club, Cape Girardeau Noon Lions Club, Cape Girardeau Chamber of Commerce and the Missouri Bar. He serves as a board member on the Cape Girardeau Parks and Recreation Advisory Board. He is married to Kristen Ford LaBruyere and they have two sons.